REASONABLE LABOUR COST
RENEW PERMIT AT THE
LOWEST COST
APPROVAL APPLICATION
FOR FOREIGN WORKER
WE ARE ONE STOP MANPOWER
RECRUITMENT AGENCY
WE OFFER COMPREHENSIVE MANPOWER SOLUTIONS
from helping our clients in sourcing for temporary workers to the recruitment of permanent workers from local and foreign countries.
Leave part of your HR job to us! We help you to take care of all the details and help your business to grow efficiently.
Just finished a new project and
Require Permanent Employment?
To either expand workforce strength for new projects or to replenish your manpower numbers, we identify the ideal permanent manpower for you.
Permanent Manpower Solution
Trying to achieve project deadlines while having
Trouble Finding Enough Workers?
We offer dependable temporary manpower options that give you the power to increase the size of your staff, help overworked employees under pressing circumstances, and keep projects going.
Temporary Manpower Solution
Meeting Project Timeline And
Struggling For Manpower Shortage?
We provide reliable temporary manpower solutions that offer you the ability to build your staff strength, assist overloaded employees during critical times, and keep projects moving.
Temporary Manpower Solution
Highly Recommended!
OSM is a recommended recruitment agency. They always analyze and provide the most suitable solutions.
Polar Ice Cream Sdn Bhd
Ms Chong Chiew Ling / HR Manager
Excellent Customer Service!
OSM is a recommended recruitment agency. Their consultants are highly competent with an excellent customer service. They always deliver their promises.
Skynet Worldwide (M) Sdn Bhd
Mr Dzulkarnain / HR Manager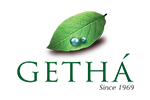 Professional Yet Affordable!
OSM is an excellent recruitment service provider, they were able to cater to our needs at short notice and solve our manpower problem professionally with affordable price.
Getha Bedding (M) Sdn Bhd
Ms Mellisa / Senior HR Executive